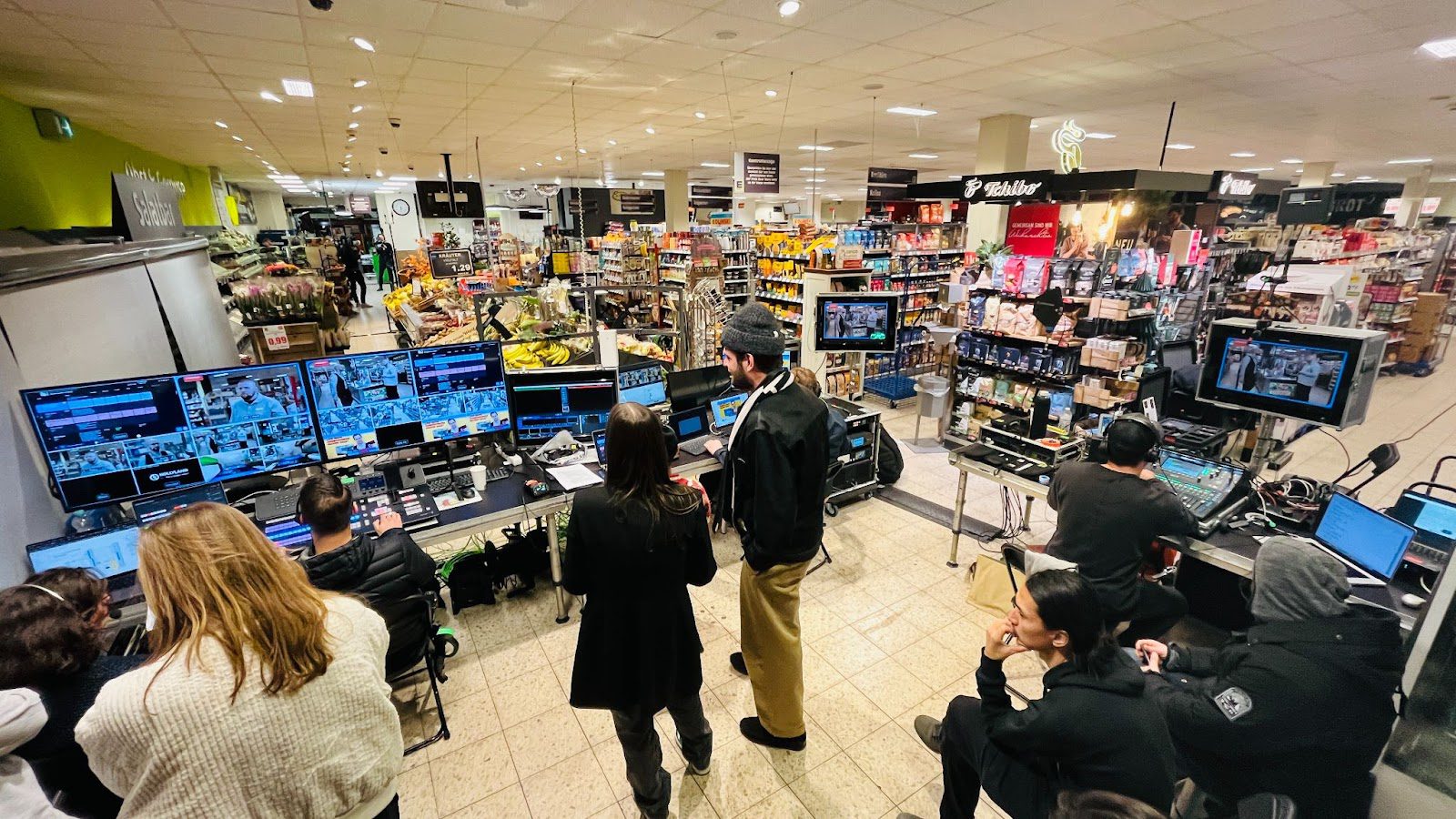 Amazon Prime Video – Die Discounter

The Idea & Goals:

Netherlands agency GoSpooky approached NOFOMO to help produce a live Twitch activation for the upcoming Amazon Prime comedy streaming series 'Die Discounter' based in a supermarket. Featuring to German streamers MCKY & Starlet Nova with Amar as host, interactive games were developed in a challenge style to choose the next employee for the supermarket.
How We Made It Happen:
It was important from the outset that we try to match the branded look of the popular series, and went to work to negotiate shooting in a large supermarket that we could re-brand to match the 'Kolinksi' supermarket that is the central location of the show. After securing the location, we set to work to not only rebrand the store entirely, but to also create a large range of on-screen products to both avoid any legal issues, but that we could also utilize in the gameplay. GoSpooky gave us some broad strokes outlines of some gameplay they wanted to sustain across the 3 hour stream, and we did a deep dive into the game design, and how we could effectively shoot across an entire supermarket, and essentially destroy each set as the show progressed.

We had to design games that worked with the existing infrastructure and machinery of the store, most notably a checkout scanning game, and a scanned bottle return game, which involved our own barcode system to function.

We decided to break each scene into a separate set, so we had flexibility, but also a range of settings and looks, moving from the supermarket's front of house to its backstage packing rooms. To do this required a major wireless camera system, which required an antenna and cable system across the entire store, so our cameras could be fully mobile to move with the chaos as it unfolded. We also incorporated an 'intruder' camera attached to an actor playing the store thief, for full chasing action sequences, facilitated by the Twitch chat, and the security camera screens we displayed in stream.
Full-Service Live Production
Prev project
Next project