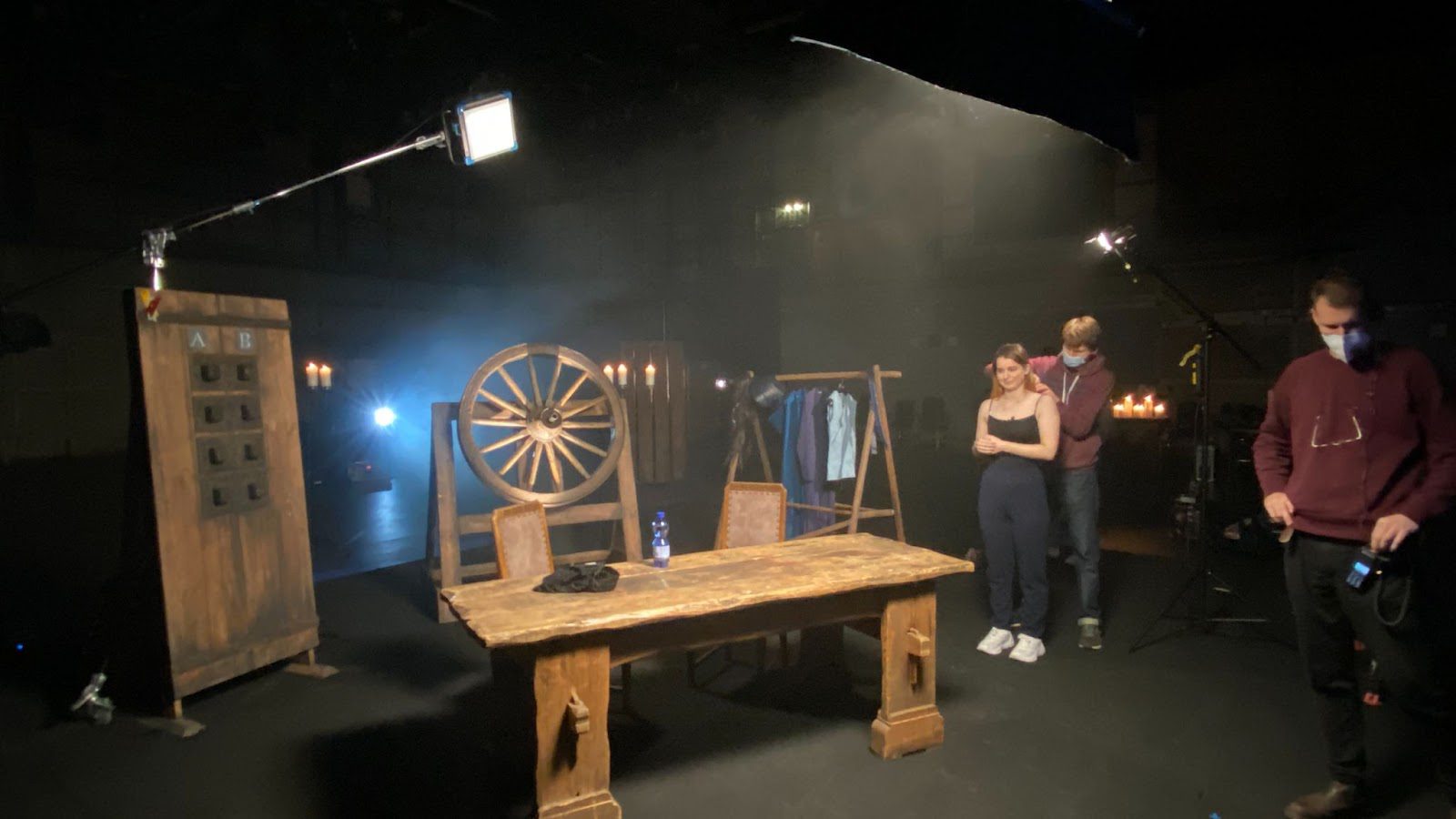 Amazon Prime Video – Wheel of Time

The Project:

Prime Video's production of the beloved, internationally acclaimed fantasy series 'Wheel of Time' needed an engaging, unique, fan-serving aftertalk series to coincide with the weekly release of the series' episodes in late 2021 for both the German and Dutch territories.
NOFOMO were approached by Netherlands company GoSpooky to help deliver what needed to be a fun, interactive and playful fan service chat show, streamed to Twitch, with German & Dutch streamers hosting. The streamers would dissect the weekly episodes, discuss fan theories, and chat about the general arc of the series, interacting with the online audience through a series of games, discussions, polls and competitions relating to the series.
Pre-Production:
NOFOMO was brought in to produce 10 episodes over 5 weeks, bringing GoSpooky's game ideas and hosting topics to life in a round table style stream. NOFOMO needed to manage all equipment, location, set design, art department, game design, camera & lighting designs, direction, streaming delivery, and project management. Working alongside GoSpooky, we helped them bring their creative for 'Wheel of Time' related interactive games for the stream. Early on we chose a large hangar style studio at Studio Berlin, to dwarf a set made from medieval sets, to have an infinite space look, and to serve the dark aesthetics of the series.
Production:
It was evident the fan base of the series would appreciate a deep dive into a mystical aesthetic, so we utilised Cinema body cameras, made full use of the depth of the set, with a set and lighting setup spanning the entire length of the 25 metre studio floorspace. We wanted it to look gorgeous, and lived in, check out the results below.
Full-Service Live Production
Prev project
Next project