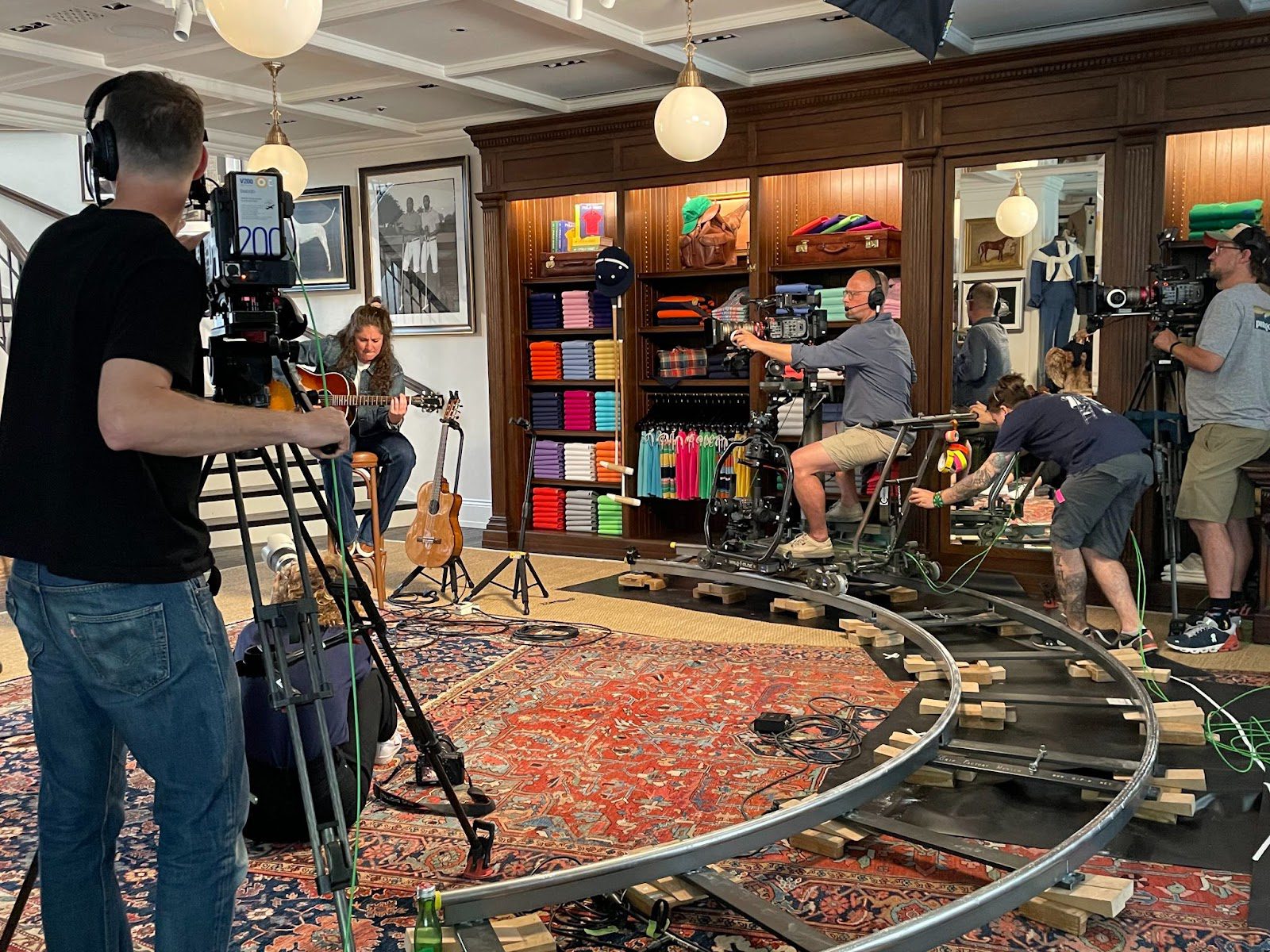 Ralph Lauren – TikTok

The Idea & Goals:

Ralph Lauren was after more exposure on TikTok for their Polo collaboration with Zalando and their summer 22 campaign which coincided with the opening of their new Berlin flagship store. 
A modern, picture-perfect and incredible sounding livestream was required to capture a live in-store performance by Jessie Reyez, hosted by Germany's biggest TikTok star Nick Kaufmann. 
How We Made It Happen:
NOFOMO partnered with Ralph Lauren for a second time to produce this live music performance with TikTok as the exclusive live partner. 
Despite the challenges of streaming in 9:16 vertical format, we approached the whole production artistically, as if it was a recording without a deadline. We drew inspiration from intimate concerts and reflected this in our art direction, set design and camera treatment. Then we pulled this all off live! 


We created a cosy performance area in the middle of the store. By placing a circular camera dolly track around the performers we were able to capture stunning continuous tracking shots. Working alongside the Ralph Lauren internal creative team, we designed each background of every shot carefully. All of this whilst protecting every element of the store like it was our own.

Audio was elevated above typical TikTok quality by adding a live mastering engineer to our crew. The live performance sounded incredible through your phone. Our solution involved art direction, set design, camera treatment, location setup, audio mastering, and live production.

We set the creative benchmark for live performance streaming on TikTok which hadn't been done before by Ralph Lauren.
Full-Service Live Production
Prev project
Next project