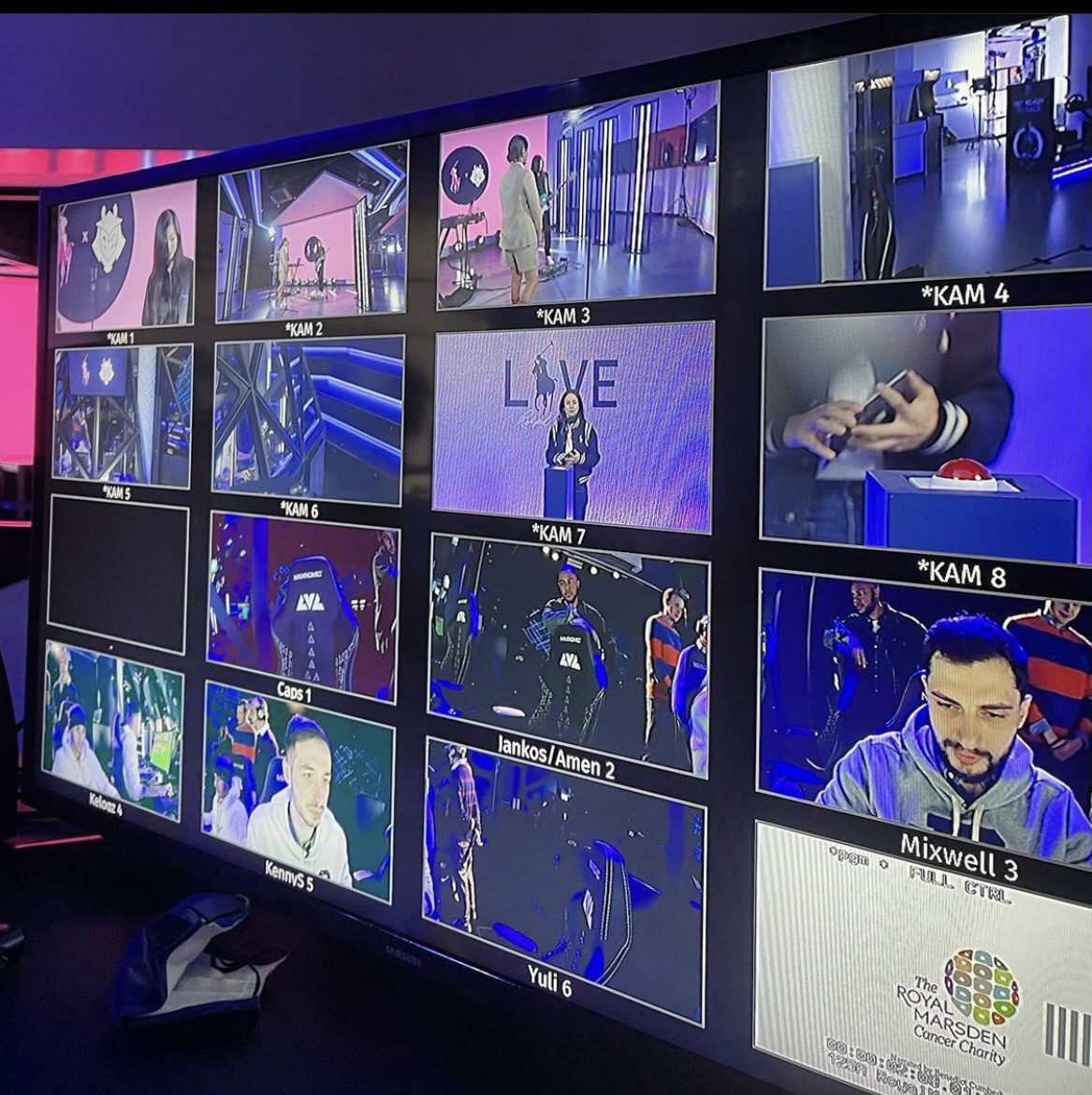 Ralph Lauren – Twitch

The Idea & Goals:

Powerhouse luxury fashion brand, Ralph Lauren's recent partnership with G2 esports exposed them to a new global fanbase of more than 32 million fans. To bring new life in authentic ways across new platforms (like Twitch) G2 esports became the next generation addition to Ralph Lauren's prestigious sporting partnership portfolio. 
To tap into the Twitch gaming community and create awareness for this new partnership, Ralph Lauren comissioned NOFOMO to produce an interactive broadcast of a variety gaming event whilst simultatenously fundraising for their cancer research fund Pink Pony. All the while keeping every camera shot looking cinematic and elevated. 
How We Made It Happen:
NOFOMO.TV designed and produced an ambitious multi-cam interactive livestream to Twitch, featuring tournament level gameplay from the G2 esports team, music performances by Priya Ragu and live donations from Twitch viewers to the Ralph Lauren Pink Pony fund for cancer research.

The latest Ralph Lauren collections were showcased by outfitting all stream guests along with hosts Laure Valée and Amenyah with every camera shot designed around careful framing of these outfits.


Dividing the building into 4 separate shooting areas, we rebuilt the venue layout to create a less centralized, more dynamic range of sets.  Utilising Outside Broadcast trucks helped us overcome tricky venue limitations to make this large scale event come to life.

Combining a mixture of handheld, static, and jib cameras we utilised 8 Cinema Body Cameras, rather than typical broadcast cameras, to help elevate the look of the stream, in keeping with Ralph Lauren's high-end requirements. 
Within the bespoke streaming system we facilitated the live donations and ran interactive polls to great success with over 780,000 views and €10,000 raised.

The Impact:
781,000 viewers
€10,000 raised for the Pink Pony Foundation
Full-Service Live Production
Prev project
Next project